Belgian golfer Thomas Pieters has labelled those who criticise the source of the money behind Greg Norman's LIV Golf "hypocritical".
Pieters was only confirmed as a signing for the breakaway group in February, admitting that the "lonely" and "sad" existence on the PGA Tour was one of the reasons behind his move.
The 31-year-old finished fourth at the 2017 Masters and has been ranked as high as No.23 in the world.
In an interview with Barstool's Fore Play podcast, Pieters didn't hide the reason for his switch, conceding that "financially, it (LIV) is amazing".
The source of LIV Golf's money has been one of the most controversial aspects of the series, with Saudi Arabia's Public Investment Fund (PIF) behind the tour.
"I know my money comes from an American-based company," said Pieters, which is technically true, as a company called LIV Golf Investments runs the tour. The majority shareholder in LIV Golf Investments, however, is the PIF.
But accusations that LIV Golf is nothing more than an attempt by Saudi Arabia to "sportswash" the country's questionable human rights record don't sit well with Pieters.
"I think the PIF is in about 150 boards if I'm not wrong, so anything you touch on a daily basis is funded by Saudi money, so I think it's a bit hypocritical, some of the things that are being said," Pieters explained.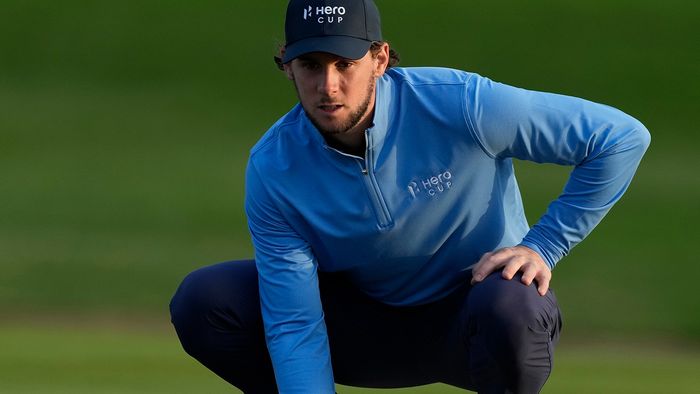 "Obviously the things that have happened, they're horrible. I'm here to play golf. It's not really something I want to go into. I knew that question was going to be asked, but I don't really have an answer for that."
Pieters explained that while the PGA Tour may look appealing from a distance, the reality is far different.
"As a kid you obviously dream about playing on the PGA Tour, winning golf tournaments. I played a year on the PGA Tour. I did not like it," he said.
"I got very homesick, very lonely, so for me that was kind of like, tick the box, I tried it over there, wasn't my thing and then LIV came around right at the right time.
"Everybody who was playing on it last year that I talked to said it was very exciting, new and that was something that really spoke to me.
"Last week, we went out to dinner a couple nights, for me that's normal," he said. 'It's funny because Harold (Varner III) said, 'Man we never did this on the PGA Tour,' and I find that a little bit sad."
Source : WWOS